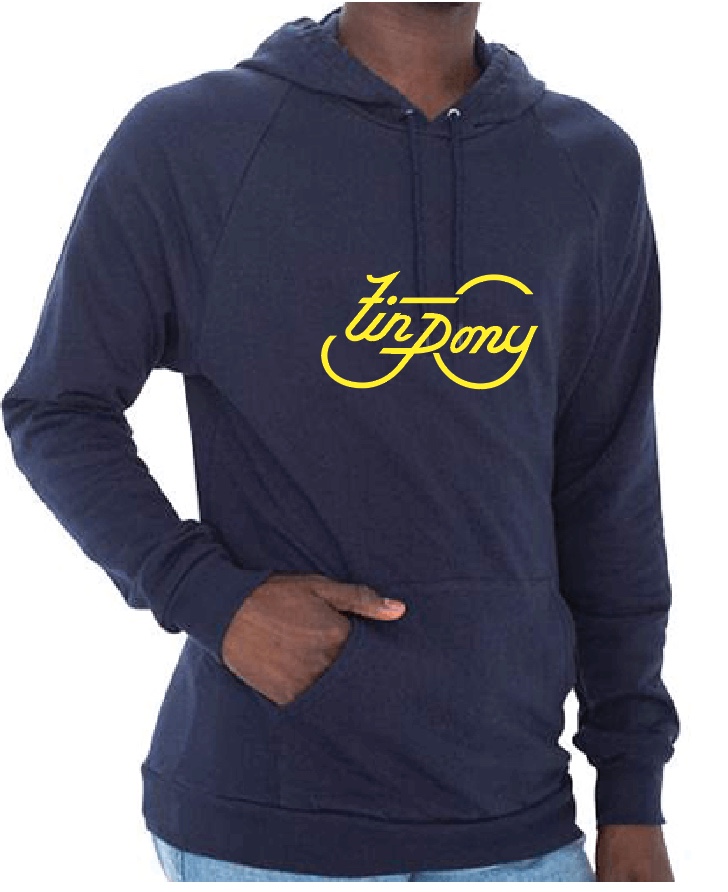 Logo Hoodie
The essential dark navy hooded sweatshirt with high contrast yellow logo is soft, warm, with a kangaroo pocket. Perfect for the street, the beach, the bike or on feet.
From its humble beginings as workmen's clothes in 1930's New York to fame as the sports-wear of choice for Rocky, the stars of Hip Hop and Luke Cage the hoodie just goes from strength to strength.
Our classic logo hoodie is ideal for hopping on your bike for a short ride to the shops, layering up and keeping warm before or after a ride, or just looking epic anywhere every day.
These Hoodies are American Apparel 71% cotton 29% Polyester.
*Current stock has a white draw string not blue as in pic, will update soon with new pics and size guide these are so fresh